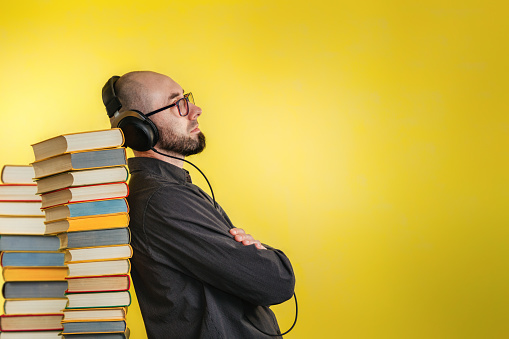 Pros and Cons of Electronic Textbooks
Electronic textbooks are books that are available online. They are produced using proprietary software from the publishing company and provide students with the exact content they need to complete their schoolwork. While there are many pros to electronic textbooks, some cons have to be taken into account before investing in them. Read on to learn more about the benefits and drawbacks of electronic books. And get started on your journey to e-textbooks today! Here are some tips to get the most out of them!
Enhanced e-textbooks come with interactive features. They can be customized with search and annotation tools. Some e-textbooks offer note-taking capabilities, while others include dictionaries and videos for more information. Some e-textbooks also offer printing features. Most of these books are epub-compatible, but some publishers use proprietary formats. In addition to having a universal format, some e-textbooks require special readers and online environments in order to be read and used.
Digital textbooks
The ability to access previously viewed content is another advantage of digital textbooks. The ability to copy and paste information is also convenient for students, but this convenience may lead to a decrease in student engagement. It is vital to remember that electronic textbooks should be implemented in the classroom. However, these textbooks can also be used at home as well. As long as the technology and software are provided in schools, the implementation of electronic texts will be a success.
One of the challenges of digital textbooks is equity. Children living in poverty are unlikely to be able to attend schools with rich technology environments or have access to digital learning tools at home. This means that purchasing electronic textbooks requires more than hardware and software. Community education and teacher professional development are also essential components. Teachers will need opportunities to become familiar with electronic texts and parents will need support and encouragement in using the new technology. If you are a teacher or a parent, consider investing in electronic textbooks to ensure the best possible educational experience for students.
Another benefit of electronic textbooks is that they are cheaper. Compared to traditional books, an electronic text can be downloaded much faster than a traditional book. The technology also allows teachers to create and modify textbooks, making it easier for students to find the perfect textbook for their needs. And, if you are looking for a more cost-effective option, consider buying a used copy. And, when it comes to accessibility, you should look for a platform that can help you create a user-friendly interface for your students.
Aside from being more cost-effective, electronic textbooks are also more flexible. They can be customized to the needs of students and instructors, and they are more accessible than their paper counterparts. In addition, they can be regularly updated and can be easily searched. They are easy to use and can be tailored to a student's needs. So, if you're a student, you can start exploring the advantages and disadvantages of electronic textbooks.
As with any new technology, electronic textbooks are not without their challenges. For example, students in resource-poor communities are unlikely to attend schools with rich technology environments, and they are less likely to have access to digital learning tools at home. Therefore, purchasing electronic textbooks isn't just about hardware and software. It also involves a large amount of community education. It is important that students understand how to use these new tools so they can make the most of them.
Electronic textbook
Using an electronic textbook can be beneficial for students and teachers. It can help them save money by reducing costs. While it may be expensive to purchase an electronic textbook, it will help students access the content and knowledge they need in a more convenient way. You can also access etextbooks with software that is more convenient for teachers. And because etextbooks are free of charge, they will be easy to use and accessible to a variety of users.
One of the main benefits of an electronic textbook is that it is easy to access and maintain. The digital textbooks will have a library-like feel that is familiar to students. This is important for both students and teachers. This way, they can quickly reference information and find the right source for their materials. In addition to enhancing student learning, digital books can also provide teachers with better content and more control. This can help them increase their productivity.